Up to Alaska with a Minolta X
You can click on the photos to see the original size(1600x1200). It's
been compressed though to save file space.


Touristy section of Anchorage, where you can buy smoked salmon,
Indian dolls, and everything tacky except for snowdomes..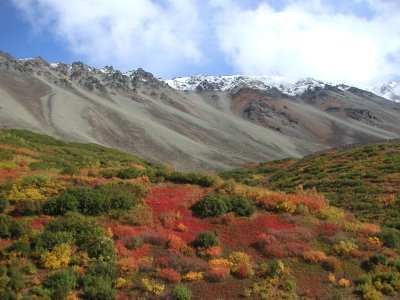 Crossing the Isabel Pass in North East Alaska. The tundra is in its
full fall color.

This is in Seward. Shot in 640x480 (VGA) mode
| | |
| --- | --- |
| | Finally, this is a crop of a picture taken of the totem pole that appears in the first photo of Anchorage. |